Hosted by Gareth Angel on www.BRfm.co.uk in the United Kingdom

Featured Artist on The Artist Point hosted by Tuck and Jury The Clown. www.jurytheclown.com.

Artist Interview on "New Music Radio" with Fritz Kundler www.newmusicreleaseonline.com. We discuss my new album release "Strip of Leather" and the state of the music business among other things.

Be sure to have a Great Holiday Season and listen to my "Christmas Song", along with other Great Indie Artists during this Podcast:

"The Church in the Pines Christmas Service with Brother Bob L. Thumper...."

VF



Featured Artist on "The Indie Revolution" WMIR 100.9FM in St. James, New York.. Hosted by Scott Kuchler ...

Rock On... VF
Featured Artist on The Viking Radio Podcast's 28 (Strip of Leather) and Podcast 2 (Overdrive) .
Winner of the "2007 Sven's World Radio Golden Viking Award Independent Artist of the Year" - Vince Falzone
Rock On ...

Radio Interview on KKNW 1150 AM Seattle with Kevin McDonald Presents Sept 19, 2007. www.1150kknw.com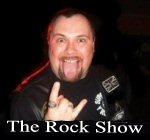 The Rock Show hosted by Jim's Jam Podcasts Rocks to the Core, what an honor to be showcased next to:
ZZ TOP, THE SHOWDOWN, MEGADETH and many more... Rock On... VF

Listen to fans on a train in route to gig in Whitwick, Leichestershire - UK summer of 2006. Then check out the debut of "Time In A Jar" being aired for the 1st time on "Transatlantic Radio" - in the Netherlands hosted by "Piet Van Hecke" ... Rock On... VF